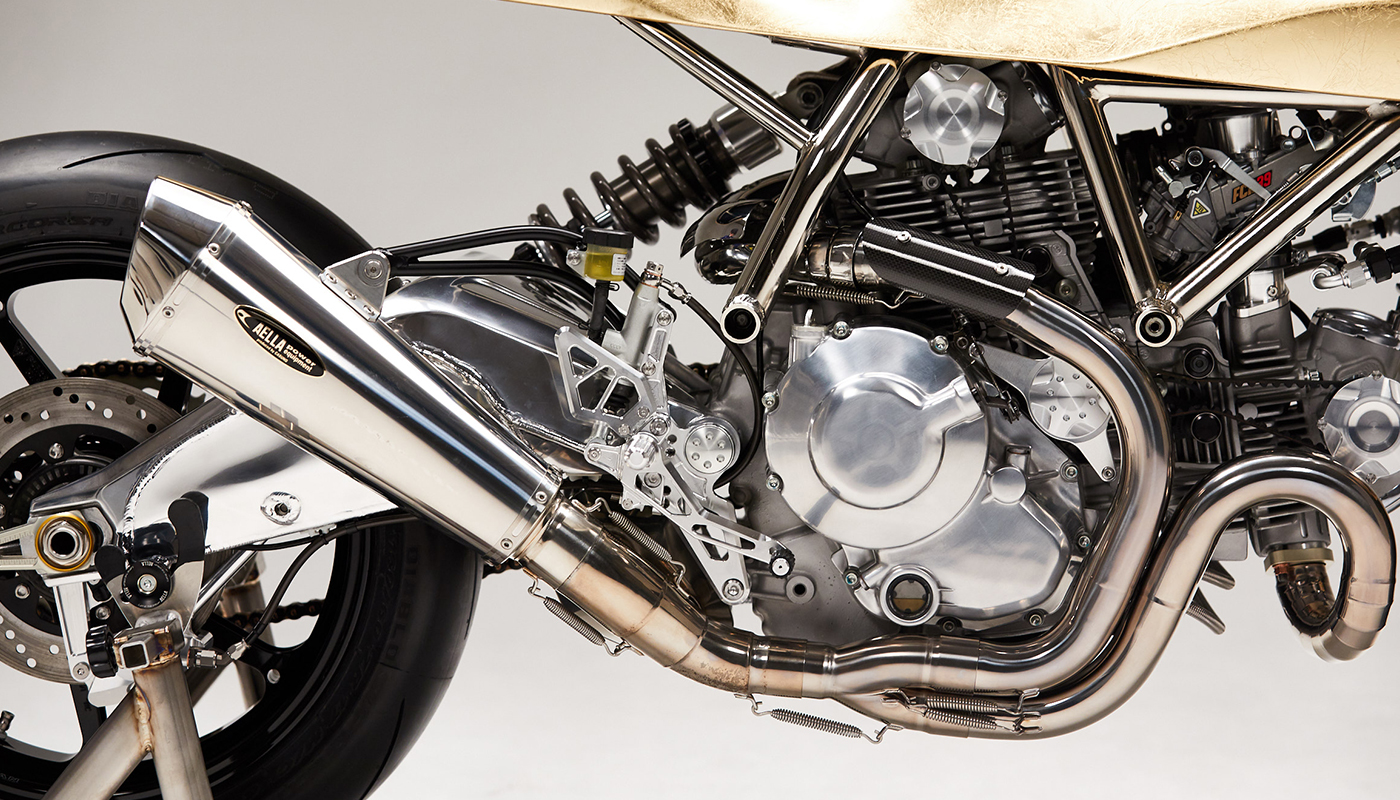 Ducati scrambler has choose for base vehicle which has simple air cooled engine with lightness body. In order to realize to be presented high quality and sophisticated sensibility, AELLA's expertise in aluminum Riding rear sets, Handles, Top clamp, as well as optimizing wheel size, reinforcement of swing arms and frames, custom is applied to all areas related to running . It goes without saying that the base engine is fine tuned.
Among them, noteworthy is the conversion from injection to FCR.To raise the sense of unity between the rider and the machine, a custom that can be said as a return to the origin is given.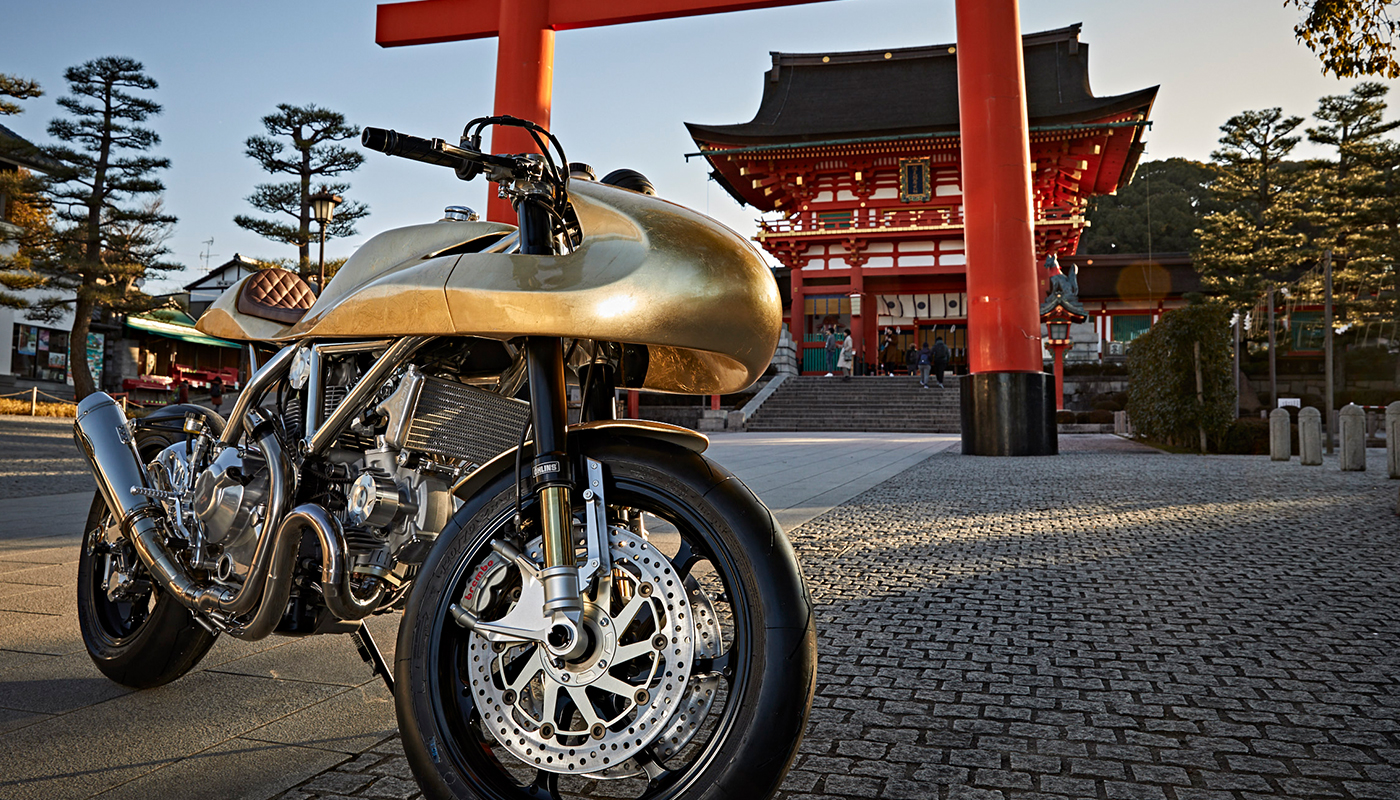 Wrapped around this body with our philosophy is a characteristic cowl with integral brass foil stamped. There is no pre-existing feeling there.
The foil pushing of the most eye-catching surface is one of the techniques representing art and craft in Japan and Kyoto, not to mention. As for the modeling of the cowl, while attempting to express the universal beauty possessed by classic bikes, it attempts to express Japanese aesthetic sense with a flowing curve.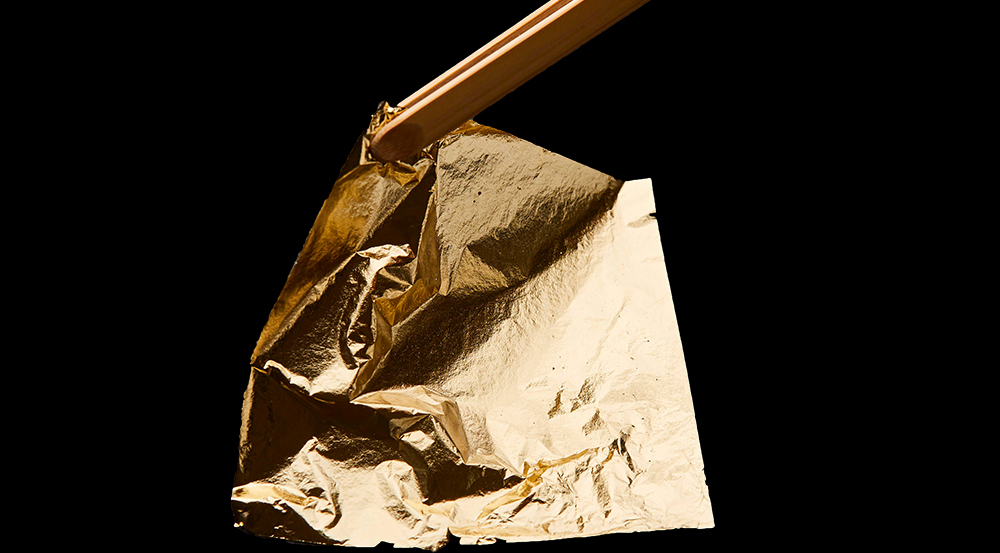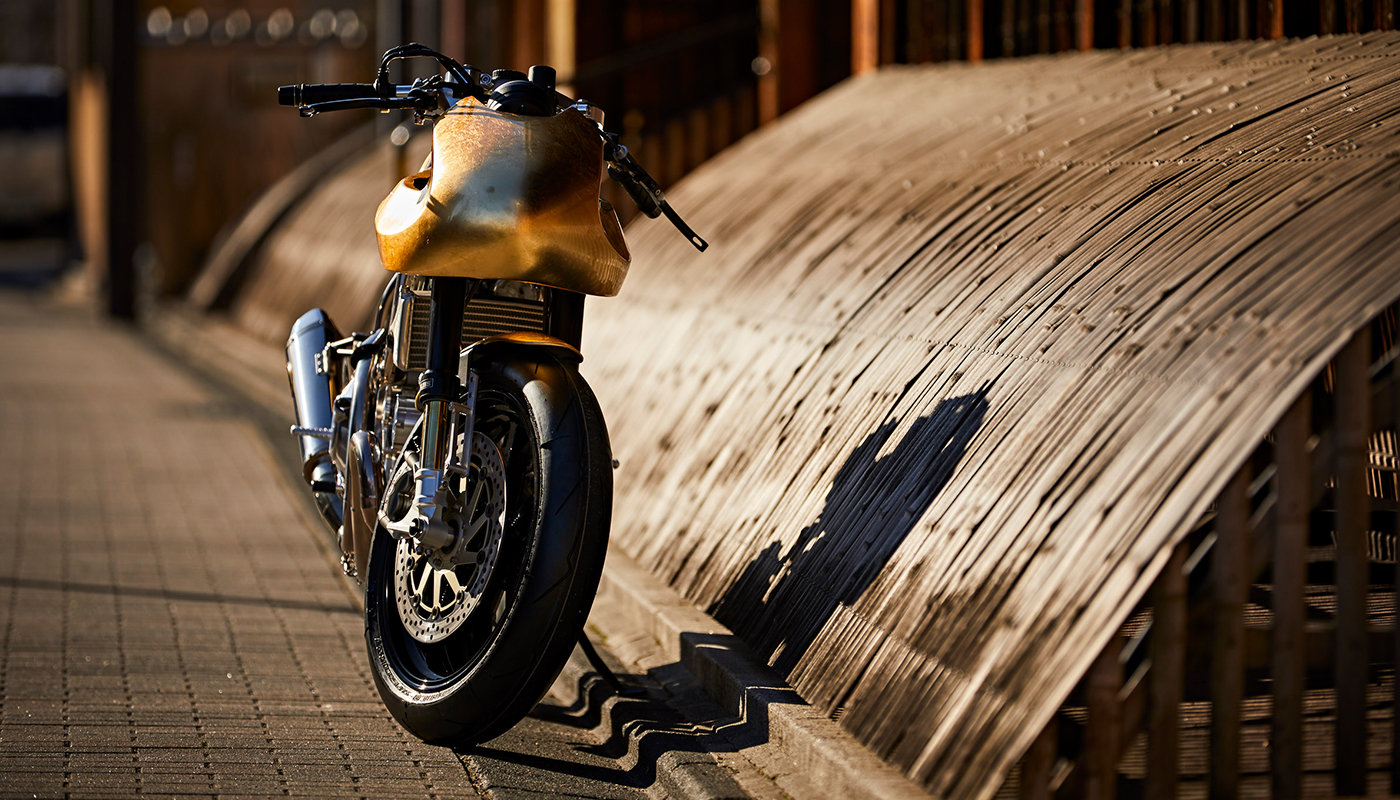 In this way, "AELLAMBLER" is different from traditional bikes in its appearance, but regarding essence, AELLA has never tried to be strange, as a ride, a feeling, a fun bike, that technology We gathered together.
Please try to imagine.
Handling of the motorcycle which was lighter to the limit.
An exciting throttle response that FCR brings.
Behind the gaze that you have set low it will remind you that the pleasure of riding is not just speed.
Please feel the philosophy of AELLA.
FRAME
MAIN FRAME

CUT, EACH WELD BRAZING, NICKEL PLATING TREATMENT

SUB FRAME

CUT, TO CHANGE SINGLE SEATE
ENGINE
GENERATOR COVER

SURFACE POLISHED, BUFFING

TIMEING COVER

MACHINED ALUMINUM

CLUTCH COVER

SURFACE POLISHED, BUFFING

ALTERNATOR COVER

MACHINED ALUMINUM

INTAKE MANIFOLD

MACHINED ALUMINUM

AIR FUNNEL (FCR)

MACHINED ALUMINUM

TIMING BELT COVER (OPEN)

MACHINED ALUMINUM

CRANK CASE

WET BLASTING

CYLINDER

WET BLASTING

CYLINDER HEAD

WET BLASTING

CRANK SHAFT

DYNAMIC BALANCE

CAMSHAFT

OVERLAP 41°

CAMSHAFT COVER

BUFFING

TAPPET COVER

BUFFING

PISTON/PISTON PIN/PISTON RING

WPC COATING + DLC

FLYWHEEL

WEIGHT REDUCTION (AROUND 1kg)

CYLINDER HEAD WASHER

TITANIUM & BRASS HYBRID SENTRING WASHER

OIL COOLER

NCR

OIL COOLER STAY

MACHINED ALUMINUM
SHASSIS
EXTERIOR
COWL SET

ONE-OFF PART

COWL SURFACE TREATMENT

BRASS FOIL + TOP COAT

RAIDING SEAT

ONE-OFF PART (FOAM・DIAMOND CUT)

FUEL TANK CAP

ENOTTO

FUEL TANK CAP BASE

MACHINED BRASS
CARBURETOR
FCR

φ39 x 2 (PROCESS TPS SENSOR MUNT)
MUFFLER
EXHAUST PIPE

TITANIUM POLISHED

SILENCER

STAINLESS STEEL POLISHED (WITH CATALYST)

EXHAUST PIPE HEAT GUARD

CARBON
AROUND FRONT
CLIP -ON HANDLEBARS

MACHINED ALUMINUM

HANDLEBAR END

MACHINED BRASS

HANDLE TOP CLAMP

MACHINED ALUMINUM

HANDLE UNDER CLAMP

MACHINED ALUMINUM

STEM SHAFT

MACHINED ALUMINUM

FRONT AXLE SPACER

MACHINED ALUMINUM

FRONT BRAKE INNER ROTER

MACHINED ALUMINUM

MATER STAY

MACHINED ALUMINUM

FRONT FENDER STAY

ONE-OFF PART

FRONT BRAKE MASTER TANK STAY

ONE-OFF PART

FRONT AXLE SHAFT

CRMO SHAFT
AROUND REAR
SWING ARM

PROCESSING、WELDING、BUFFING

CHAIN ADJUSTER

MACHINED ALUMINUM

REAR BRAKE CALIPER SUPPORT

MACHINED ALUMINUM

STAND HOOK

DURACON

REAR AXLE SHAFT

NICKEL PATING
BRAKES
FRONT BRAKE MASTER

BREMBO RADIAL MASTER φ19 x 18

FRONT BRAKE LEVER

MACHINED ALUMINUM

FRONT BRAKE CALIPER

BREMBO M50

REAR BRAKE CALIPER

MACHINED ALUMINUM
SUSPENTION
FRONT

OHLINS (CARTRIDGE MODIFY)

REAR SHOCK

BRORA (HEIGHT ADJUSTABLE)
WHEELS
FRONT

3.50-17 FORGED MAGNESIUM

REAR

4.50-17 FORGED MAGNESIUM
TYRE
BRAND / NAME

PIRELLI / DIABLO SUPERCORSA SC1

FRONT TYRE

120/70ZR17

REAR TYRE

160/60ZR17
OTHER
CLUTCH LEVER ASSY

MACHINED ALUMINUM

RAIDING STEP KIT

MACHINED ALUMINUM

BRAKE MASTER TANK CAP (F/R)

MACHINED ALUMINUM

FRONT BRAKE CALIPER BOLT

MACHINED TITANIUM

FUEL TANK

ONE-OFF PART

OIL FILLER CAP

MACHINED ALUMINUM

SPROKET

15 (ORIGINAL) x 45 (MACHINED ALUMINUM)

DRIVE CHAIN

EK CHAIN 3D BLK/GOLD

DRY WEIGHT

144.5kg (FRONT 77.5kg/REAR 67kg)

SEAT HEIGHT

820mm